Interested in working with us to help promote your travel business, tourism board, brand, or product? We consider travel reviews, press trips, social media promotion, long-term brand ambassador work, influencer marketing campaigns, and other types of partnerships.
Below you will find details about the services we offer, blog statistics, our social media follower statistics, recent blog awards and features, and reviews from some of our past travel partners and readers. You can also find a list of many of our past and current travel partners here.
Why Work with Us?
There are a lot of travel bloggers and influencers out there, so why work with us? First and foremost, we are hard-working full-time professional travel bloggers. This is not a part-time job or hobby for us and we have no other source of income outside of our blog and photography related income.
We are also active in the professional community, attending professional conferences, speaking at travel blogging events, and serving on committees. Laurence served as President Elect (2014-2015) and President of the Professional Travel Bloggers Association (2015-2016) and Jessica served as the organization's Treasurer.
We also provide something that most bloggers, not even other couple travel bloggers can provide, and that is exposure on two separate popular travel blogs and two separate sets of social media accounts. We are one couple but we run two popular travel blogs, Independent Travel Cats (online since 2013) and Finding the Universe (online since 2010), and each blog has completely separate social media accounts.
Our two blogs also have almost separate sets of readers as both were begun on separate continents before we ever met. Although both blogs are almost 100% travel focused, they both focus on different aspects of travel allowing us to target our content to engage various types of readers.
If you want to know about our story, check out our About Us story.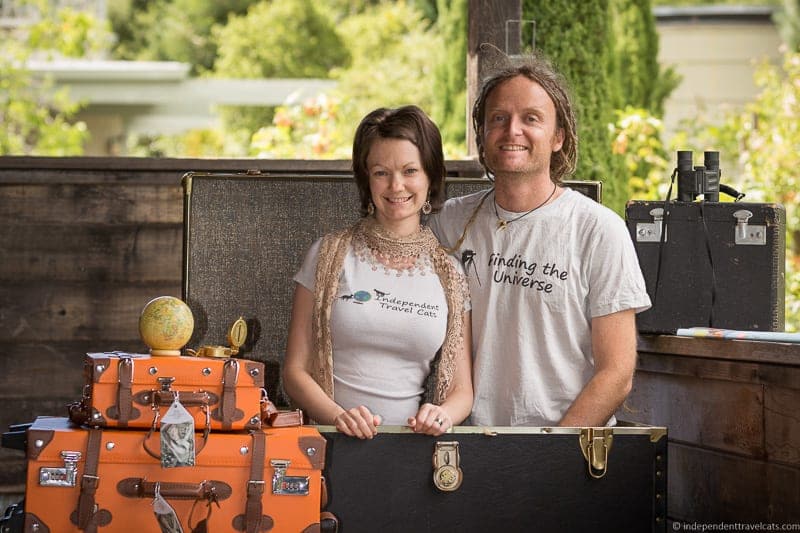 We also bring a wealth of expertise outside those skills which comes from years of traveling. Laurence first took photography courses when he was 16 and has been perfecting his craft ever since, taking shots that have won awards and appeared in numerous magazines, newspapers, and travel websites.
Laurence was voted as one of the top 100 travel photographers in the world two years running, and was featured as a USA Today reader's choice in 2014. He has also received the Bloggy Award for Best Photography on a Blog in 2015, won for best photography in the 2016 Professional Travel Bloggers Conference awards, and won a Bronze prize in the Society for the American Travel Writer 2019 Bill Muster Photography Competition.
Laurence also has a degree in computer science and brings his knowledge of IT into running the blogs and being an online influencer.
Jessica studied history and holds a PhD in clinical psychology and worked as both a clinician and a researcher, presenting at numerous national and international conferences and publishing in over 30 peer-review journal articles in her field. Her education and writing skills allow her to write very in-depth and informative article about her travels that appeal to the educated traveler looking to get below the surface.
Both of our blogs are regularly included in various lists of being "top" travel blogs (although we fully acknowledge that the metrics and objectivity of all of these lists vary widely!) on various metrics from social influence to visitor traffic. Finding the Universe has the largest following of any English-language travel blog on Facebook with over 1 million followers!
Independent Travel Cats has been listed as being a Top 20 Couples travel blog in 2015 and Jessica was awarded the Best Digital Writing Award at the 2018 Girona Counties G! Awards.
However, more importantly than any of these lists or awards, is the actual content and work we deliver to our partners and the nice emails and comments we have received from our readers.
We are very happy to provide references and testimonials from dozens of past partners, and you can see many posted below in our "Reviews from Past Partners" section.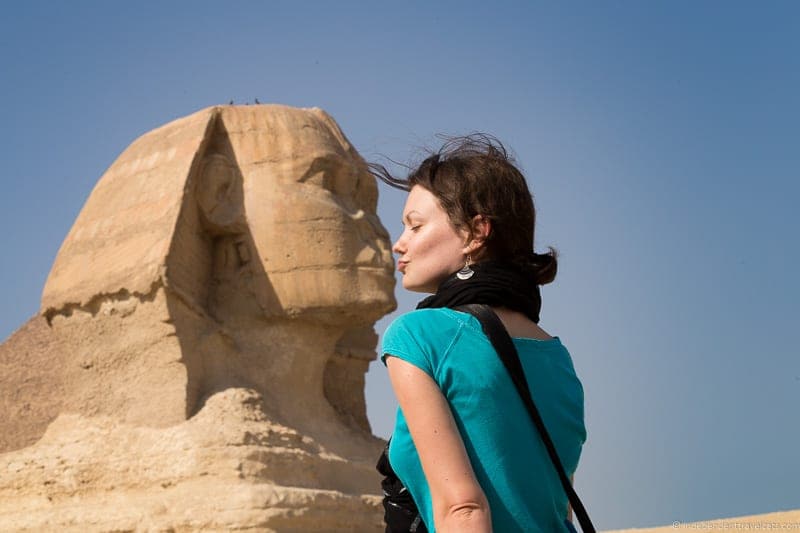 Our Travel & Blog Foci
We are one couple but we run two popular travel blogs, Independent Travel Cats (online since 2013) and Finding the Universe (online since 2010), and have completely separate social media accounts and email lists attached to each blog as they were both started before we met. Although both blogs are almost 100% travel focused, they both focus on different aspects of travel:
Finding the Universe
As an award-winning photographer who teaches his own online photography course, Laurence uses photography to tell stories and inspire his readers to travel.
His favorite locations are outdoor settings with amazing landscapes; he prefers mountains to museums although he gladly lets Jess drag him to all kinds of admittedly fantastic museums and indoor venues. He also loves to talk about adventure-focused trips, road trips, and to provide readers with in-depth information regarding travel photography, travel gear, and travel technology.
Adventure Travel

Amazing Landscapes and Natural Scenery

Travel Photography

Travel Technology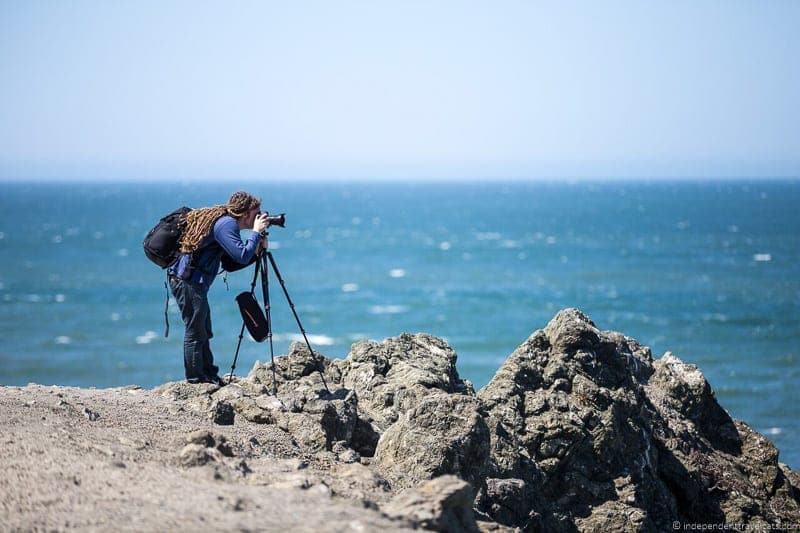 Independent Travel Cats
Jessica is more geared towards producing high-quality written content and loves to focus on the history and culture of the places she visits, and also has written a series of Travel History and Travel Research related posts.
She also tends to prefer luxury travel experiences and romantic destinations, and her posts generally focus on traveling as a couple. Her research background (PhD psychology researcher) assists her in writing detailed travel how-to articles to help readers plan their own trips.
She also loves afternoon tea and anything furry; one of her favorite travel experiences was watching 5 lions cubs play next to her jeep in Tanzania.
Culture and History

L

uxury Travel

Couples Travel/Romantic Destinations

In-depth How-to Guides/Trip Planning Information

Wildlife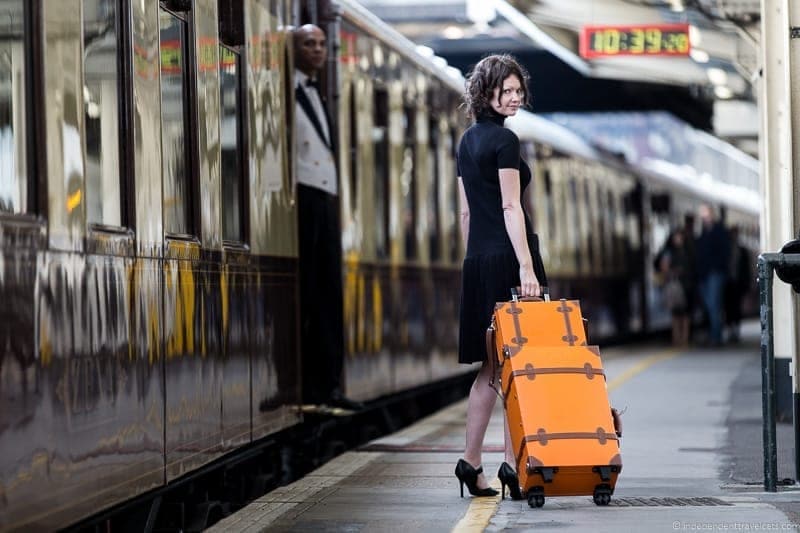 Services we Offer (and What we Don't!)
Press Trips/FAM trips

Blog Post Reviews

Social Media Promotion

Talent for travel relevant TV shows, commercials & web videos

Live videos (Facebook Live, Instagram Stories, and Snapchat)

Travel Destination, Services, & Product Blog Reviews

Professional Photography Services

Influencer Marketing Campaigns

Interviews relevant to travel or photography

Giveaway/Contest Hosting & Promotion (we accept products for our monthly giveaways)

Talks or Lectures on Topics related to Travel, Travel Blogging, & Photography

Photography workshops, lessons, and photo walks

Long-Term Brand Ambassador Work

If you are interested in an affiliate relationship, we can do this combined with other options.
If you are interested in ad placement, you can visit this site as all our ads run through MediaVine.
We run our blogs and business together, so we almost always travel and work together as a couple so we typically turn down projects that include traveling in situations where only one of us is invited.
Our preferences these days are to work on projects that involve being long-term ambassadors for a product or company we love, doing photography-specific projects, and taking multi-day individual trips (not group press trips) where we have a lot of input into the itinerary. We find these types of collaborations result in better engagement, more authentic content, and are more enjoyed by our readers.
We also only promote companies whose products, tours, or services we have personally tried and feel would be relevant to our readers.
We love to try new things but in our work we like to focus on what we are best at which is writing, photography, creating campaigns, and social media promotion (primarily Facebook, Twitter & Instagram) so we can deliver our best work for our partners.
Recently we have also been involved as talent/actors in a number of television shows and commercials with both American and British filming companies.
We DO NOT do any of the following:
Post guest posts on our blogs (we do sometimes write guest posts or participate in collaborative posts for other websites)

Write reviews for any product, service, or destination we have not personally experienced.

Publish, share, or promote infographics, photos, products, etc. for free

Promote Kickstarter campaigns or similar

Write articles that do not comply with U.S./UK advertising laws, Google guidelines, etc. For example, we do not buy or sell dofollow links or engage in "false scarcity" advertising, and we declare our relationships or affiliates as per FTC guidelines.

Also we are not interested in receiving unsolicited marketing emails, discount offers, or similar from advertisers. Please respect we are a business and we do not like to see our Inboxes full of SPAM.
If you are interested in collaborating with us, have a questions, or want to send us a proposal, please contact us. We are happy to provide further information and look forward to hearing from potential partners who have a serious interest in collaborating with us.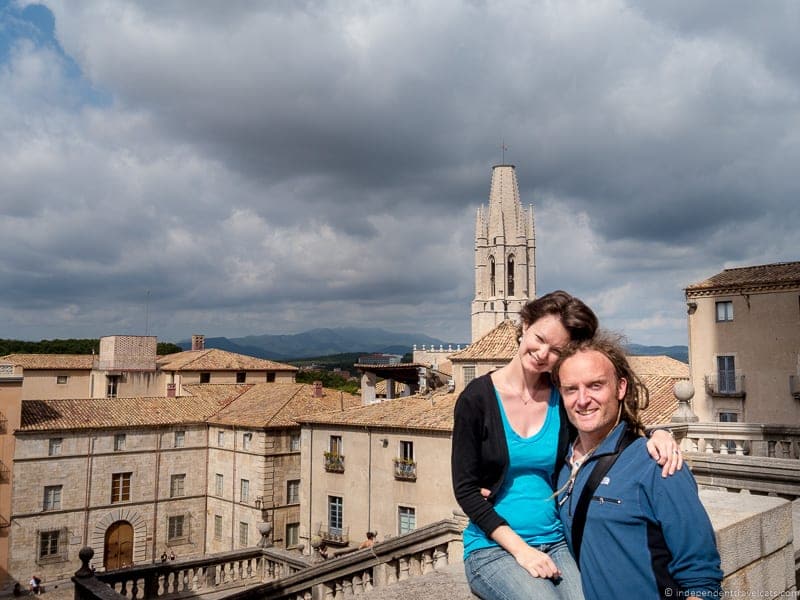 Our Travel Blog & Social Media Statistics
Below are our blog and social media statistics for our two blogs combined since we normally work together. Between us, we reach over 1 million followers and readers. If you need statistics for our individual blogs, just ask us!
Monthly Page Views: 1,000,000+

Monthly Unique Visitors: 800,000+

Top Countries of Visitors/Followers: United States (PRIMARY), United Kingdom, Canada, France, Australia, Ireland, & India

Main Demographics: College-educated, English-speaking, age 25-45, slightly more women than men

Language: All blogging & social media done in English

E-mail/Newsletter subscribers: 8,000+

Bloglovin': 5,000+

Facebook: 1,020,000+

Twitter: 80,000+

Instagram: 63,000+

Pinterest: 10,000+
Download a PDF copy of our Media Kit here (last updated January 2019)
Reviews from Past Travel Partners
What is it like to work with travel bloggers, Laurence and Jessica? It's wonderful of course! In case you don't want to just accept our word (we might be a bit biased), we've gathered some comments from a few of our past/current travel partners. You can find a list of many of our past and current travel partners here.
Note that Ethan (mentioned in several comments) is Jess's past partner and past Independent Travel Cats co-blogger, who remains a close friend but is no longer involved in the blog.
Here you go:
Laurence & Jessica Norah have been an absolute joy with which to partner! My representing the lesser known destination of Huntsville, Alabama, never seemed to serve as any kind of hurdle in our work together. They've been nothing but open-minded, collaborative, responsive and engaged during the planning and execution of their visit here.
Social media sharing while on the ground was stellar and the content they shared after the fact was so fantastic and thorough, our team has jokingly said we could simply print it and hand it out as our new formal Visitor Guide. I would like to say they were fabulous from beginning to end, but that would imply there's an end to our relationship and I certainly hope that is not the case.
-Leslie Walker, Convention Sales Manager, Huntsville CVB (Press Trip to Huntsville)
I had the good fortune to work with Independent Travel Cats, Jessica and Laurence in 2015 when I was the public relations consultant to the destination, Cambria, California. They were extremely professional and easy to work with from the moment of our first contact. I can see why they have a large social media following because they are true travelers who want to share their love of travel and discoveries with the rest of the world. Their blogs and photos about Cambria shines with their passion and our audience loved them. Thank you Jessica and Laurence for showcasing Cambria to the world and I look forward to working with you on another destination.
-Therese Williams, PR Consultant for Visit Cambria CA, Archer & Hound Consulting (Press Trip to Cambria/Ambassador for Cambria)
We have known Laurence and Jessica for a while and they have become better and better, great professionals with a wide experience in travel and working with DMOs. They came to #inCostaBrava and #inPyrenees for a photography project and we couldn't be more happy with the result. Not only they are hard workers, but they provided stunning photos and high quality content about our destination. The best part was that we didn't even have to tell them what we wanted… they understood perfectly our needs and preferences, so we got the best results we could have asked for. We will always be ready to work with them in other projects.
-Jaume Marin & Gemma Suñer, Patronat de Turisme Costa Brava Girona (4-week Bloggers in Residence in Costa Brava, Spain)
While I was media relations manager for Florida Keys & Key West, I worked with Laurence and Jessica on a July 2015 social media campaign and press trip. Through the 5-day trip, they were both an absolute delight to work with. Besides being genuinely nice and easygoing people, they both engaged their fans on all of their social media channels with use of a devoted hashtag to the trip. In addition to the many social posts, they wrote several blog posts covering all aspects of the trip within a timely period of returning from the trip on their respective blogs. They both continue to use content from that trip on their social media channels to this day.
Laurence's photos were so impressive that we ended up purchasing several for our own promotional and media purposes.
Laurence and Jessica know exactly what their followers want to see and deliver it, leading to great sharing and engagement on all their posts. Both are extremely professional and were a huge help in boosting followings for all of the destination's social media channels. Laurence and Jessica are a perfect example of the importance of social media influencers and bloggers to a travel destination or product. They delivered more than what was expected of them and I look forward to working with them again in the very near future.
-Briana Ciraulo, Media Relations Manager for the Florida Keys & Key West/ Senior Account Executive for DKC (Travel Partner/Press Trip to Florida Keys)
Thank you, Jessica and Laurence for visiting the Shasta Cascade region of Northern California! It was our pleasure hosting and working with you during your stay. Your blog posts about your experience while in the Shasta Cascade region exceeded our expectations with detailed information for future travelers, accompanied by breathtaking photos of the area. Your professionalism and inclusion of all businesses and sights you visited was very much appreciated by our business partners.
-Lisa May, Shasta Cascade Wonderland Association (Travel Partner/Trip to Shascade Cascade region)
We worked with Laurence and Jessica on a trans-continental photo and content project in 2015. We found them to be extremely professional, well-prepared and very communicative throughout the entire process. From concept to contract, it was a breeze. Their delivery was on time and to spec. Laurence's beautiful photos in particular will be our go-to assets for years to come. Worth every penny.
-Roisin O., Walks of Italy (Travel Partner/New York & Italy Trips/Grand Tour project)
Jessica and Laurence are an absolute joy to work with! They are both very professional and creative and really deliver when it comes to stories, images and social media sharing. I highly recommend them to public relations professional looking to build their travel brand.
-Susan Hartzler, Mental Marketing PR (Travel Partner/Morro Bay, Los Osos, & Redding California Trips)
I have worked with many bloggers over the years, and have to say that few compare with Jessica and Ethan. Their attentiveness, thoroughness and professionalism made me feel I made a great choice in aligning with these smart 'cats.' I could not have been more satisfied with their conversation, their follow up, and their follow through on the discussion of my patented PortaPocket line. Overall rating, a 10!
-Kendra Kroll, PortaPocket (Travel Partner/Product review + discount promo)
Amani Afrika had the pleasure to work with Jessica and Ethan from the Independent Travel Cats on a press trip to East Africa, during which time they have gone on a city tour in Nairobi and Arusha, a safari in Kenya and Tanzania, a charity climb up Mt Kilimanjaro and a Zanzibar holiday with us. From the first point of contact to their arrival, from the beginning of their press trip to their departure and beyond, Jessica and Ethan have exhibited such a high level of professionalism that I have no hesitation in recommending them to anyone who would like to have a trustworthy, honest and hard-working brand ambassador.
The blog post that Jessica has written about their Kilimanjaro climb with us contains such detailed and in-depth information about the route, our guides, our equipment, food and provisions that we can now easily refer potential clients to it, as it lends so much weight and credibility as a testimony to our services that leaves clients with no doubt about Amani Afrika's operations.
The other blog posts that have been written about our suppliers' services are so well-informed and our suppliers are very appreciative of the promotional agreements arranged with Jessica and Ethan.
Godwin and I have had the pleasure to sit down with Jessica and Ethan numerous times during their trip with us. We like that Jessica and Ethan are not afraid to try new things all the time and welcome suggestions to enhance their travel experience. Their openness and receptiveness to new experiences and willingness to explore are great qualities as travel bloggers.
Jessica and Ethan always have an eye for details, as discerning travelers, and that's what differentiates them from other travel bloggers who do not have a loyal following – all the posts on the Independent Travel Cats are thorough, thoughtful and yet fun to read – a balancing act not easily achieved by many, but Jessica and Ethan have managed so well.
I especially appreciate the tone and prose of Jessica and Ethan's blog entries. They are genuine, well-researched and serve to engage a variety of readers who are both looking for information and seeking enlightenment from the Independent Travel Cats' stories at the same time.
In addition to the blog posts, I would really like to commend Jessica on her communication. Her email responses are always prompt and written with such clarity. That makes her really easy to work with. On delivery, Jessica works so meticulously on all her writing that we would be hard-pressed to find another travel blogger like her. She always delivers what she has promised and often much more!
In today's communications world, working with travel bloggers like Jessica and Ethan to promote your business generates results. Getting to hear from savvy "professional travelers" first-hand about their experience on a trialed-and-tested service gives potential clients confidence, and that's what makes a difference in sales conversion for a local tour operator like Amani Afrika.
A partnership is a long-term relationship. And we truly value Jessica and Ethan's continual support of our business even after their press trip with us. Their willingness to collaborate is what makes for a great partnership. We cannot praise them highly enough!
-Vivian, Amani Afrika (Travel Partner/Tanzania Project)
Jessica & Ethan at Independent Travel Cats wrote a beautiful article that told the story of TravelPony.com, while keeping us informed every step of the way. It has helped us reach many new, engaged users.
– Jonathan, TravelPony.com (Travel Partner/Service review & Contest promotion)
Up to now I could not really measure if your blog had an impact other than that we worked on the things you pointed out, I thought that your blog reflected a reality and without being negative it did point out the weaknesses of the camp. The dialog with you has been very constructive following your publication. Over the Christmas holidays I've finally had the chance to meet US clients in our camp, that mentioned that their decision to book with us was partly based on your article. So I am glad to see that your posts do have a direct impact on our business and we are very happy to have collaborated with you, as we will be in the future if your tracks lead you over here to Tanzania once again. Kindest regards.
-Frank Hinrichs, Director of Ang'ata Camps (Travel lodging partner/Tanzania Project)
Independent Travel Cats has been such a great and professional marketing partner by posting a well-written and non-biased review of my product, Secret Sweater, and by providing on-going social media support several months post publishing date. Their followers have been very friendly and supportive by reaching out and re-publishing social media mentions as well. Jessica was very easy to communicate with and helped me gain great exposure for my new product and company.
-Katherine Noyes Arnemann, Secret Sweater (Travel Partner/Product review)
It was such a nice pleasure for us to know and work with Ethan and Jessica. They are both professional, truthful, and devoted bloggers. Their writings come from a strong passion and are based on real life, authentic experiences and their posts are practical, trustworthy, and valuable for their readers which is hard to find elsewhere. We will definitely keep in touch and do hope to have a chance to work with them again in the near future.
-Queenie Tran, Caravelle Hotel (Travel Partner/review)
We have worked with several bloggers in the past, but I'm delighted to say that it was very nice working with Jessica and Ethan because of their travel passion, professionalism, and friendliness. They contacted us to offer their work and promptly answered any questions we had well before the trip. They were not just enjoying their tours with us, but were also carefully taking notes and asking lots of questions for their writing. And as soon as their articles published, they asked us to check online to see if they made any mistakes (no mistakes!). This really made us feel very happy about working with them and we are very much looking forward to taking them on our trips again.
-Mr. Son Dang, Footprint Travel (Travel Partners/Tour Reviews)
Working with Ethan and Jessica was a real pleasure. From the beginning they showed a high level of professionalism. Meeting them and showing them around our part of Tanzania (Karatu) was even more fun. They're a delightful couple who love adventure and travel, are sticklers for detail and are enjoying learning from their first hand experiences in the travel industry. I found them receptive to different points of view and they genuinely enjoyed meeting our neighbours and wrote an amazing blog entry about Karatu Simba Lodge as well as one on the cultural tourism programme we promote. It's no wonder their blog is so highly rated and it's one I personally enjoy following. From our business point of view we definitely made the right decision in partnering with Independent Travel Cats.
-Annie Birch, Karatu Simba Lodge (Travel Partner/Lodge Review)
Independent Travel Cats has been the perfect marketing partner for eOasia! Jessica and Ethan are very professional, they have excellent writing skills and the social media promotion was exactly what we expected! Thank you again for this partnership.
-Estela, eOasia (Travel Partner/Tour review)
I love working with Jessica at Independent Travel Cats. She has written an authentic review about her and Ethan's experience with our service in such a clear way that every reader would have all their questions answered about our service from the first time reading her post. She also did a great job in organizing a giveaway to increase reader engagement in the article and make more people aware of Lettr. Besides excellent writing skills, she offered reasonable and helpful suggestions to improve our own website to more clearly communicate the service to our customers. Very professional.
– Vladimir, Lettr.co (Travel Partner/Charity Climb Sponsor/Service review + giveaway)
Independent Travel Cats is an amazing site! Jessica provided a fair and objective review of our Grab N Go Band which generated almost 10 times the expected number of responses. Jessica spent a lot of time gathering information which resulted in a thorough understanding of our product and our market. Her review was professional and complete. She was easy to work with and has provided excellent follow-up. We would recommend a travel partnership with Jessica and Independent Travel Cats for any company looking to increase their number of followers. We plan to continue our relationship with Independent Travel Cats. On a scale of 1 to 10 we give them an 11!
-Danny Wilk, GrabNGoBand (Travel Partner/Product review + giveaway)
Jessica and Ethan at Independent Travel Cats impressed me with how thoroughly they reviewed my product, indeegear®. After using it, they went above and beyond to write a review, take photos while using it, and tell the story of how it was created. They described it in a way that I've thought about but had not been able to express! They are both very professional and personable, and Jessica has been very responsive and more than helpful to any e-mail I've sent. She's kept me informed all the way through the process and has not stopped! They are wonderful to partner with, and I wish them every success! I love that they write about what they've personally experienced, a great benefit to those of us who are reading their blog!
-Valerie Freer, indeegear (Travel Partners/Product review + giveaway
Independent Travel Cats are a really great marketing partner to be associated with. They have been a pleasure to work with and utterly professional throughout always communicating on a regular basis with updates. They take the time to really study and experience your product and then write a fully comprehensive review. We were delighted with the very quick response and sales from their followers. Their blog is very interesting and a must for every independent traveller! I hope we can work with them again. Thanks so much.
-Amanda and Amanda, sorbet ltd (Travel Partners/Product review + giveaway)
I am really happy to read about African Tulip hotel in such a nice travel blog… REALLY AMAZING AND GREAT … NO words—we are Speechless.. I am highly obliged. This is really Fantastic and excellent review.. We all here as Team of African Tulip Hotel are feeling great..It was really pleasure for us to serve you and your partner. I will share this with our all staff members in our next staff meeting.. This will really help us in motivating our team. Wishing you a prosperous Year Ahead 2015!! Looking forward to welcome you and your partner back in African Tulip Hotel in future.
-Anuj Sharma, General Manager, The African Tulip (Travel Partner/Tanzania Project)
Nowadays its rare to find professional 'bloggers' who have the knowledge of how to develop business relationships and assist each other in what is a pretty tough world. Working with Jessica was both professional and beneficial, getting out product our to a wider market. We still get traffic from the blog to our website which is fantastic. I am sure its the start of a great relationship!
-Jonathan Meare, jdmdesigns ltd (Travel Partner/Product review + giveaway)
Reader Comments
We have also had a few readers send us some nice feedback that they have allowed us to published here:
I feel so fortunate and grateful to have encountered Independent Travel Cats, No resource has been more valuable to me in preparing for my trip. I think what makes Anthony Bourdain and Rick Steves so popular is their genuine passion for and pleasure in the simple quotidian exchanges between the visitor and guest. Whether it's a relative's home, dining at a fine establishment, or a friend's backyard barbecue we all know and have fond memories of both sides of receiving and reception.
Via email, Jessica has provided me with expert guidance in a very honest and straightforward fashion. I recommend their site not only to the uncertain greenhorn like me but also the seasoned traveler looking for inspiration and couch potato who lives vicariously. I look forward to reading about your future travels.
-Kerith J., Independent Travel Cats reader
I'm not the best at putting into words how much Steve and I appreciated your advice and tips which made our first trip to Europe smooth and wanting to go again! ! I'm attaching a picture that I hope expresses our gratitude for all your help! !
-Rachel & Steve, Independent Travel Cats readers